This is my 1961 WILLYS WAGON 4X4
"BIG ROTTEN"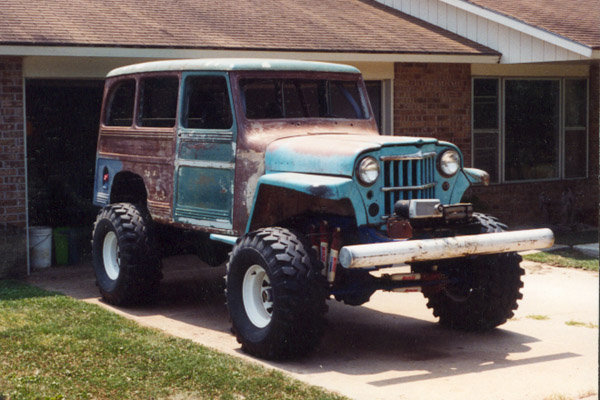 Another of my favorite toys is this 1961 Willys Wagon. It has a 468 ci
BB Chevy Engine. About 525 hp, 513 gears, lockers front and rear,
6" lift, 12 shocks, and a real mean mudder. The original truck was a
1980 Chevy 1-ton that I purchased new. It has been through several changes
a work truck--weekend warrior--show truck and now this. 4 years and
about $22,000 later "Big Rotten" was created. The photos in the gallery
show the Willys in various stages of construction.